Looking to rent an exciting water slide for an event you have coming up? Look no further, Toads Jump has you covered. Our incredible big water slide rentals are sure to be the hit of any party, whether it is birthdays, graduations, or just a fun neighborhood gathering. These things are sure to turn any regular party into your own personal water park!
Our slides feature sprinklers at the top of each slide, providing a steady flow of water down the slide, and into the pool below! As soon as you slide down, you can turn around and climb right back up without ever exiting the pool! This is a great yard-saving feature, as it prevents people from splashing water out of the slide and making your yard muddy. Each of our water slide rentals in Lake County, CA and surrounding areas are inspected on every setup by our team to ensure the safety of our customers!
We deliver our water slide rentals all throughout Lake County, and more! View our Delivery Area page for more information about our service area.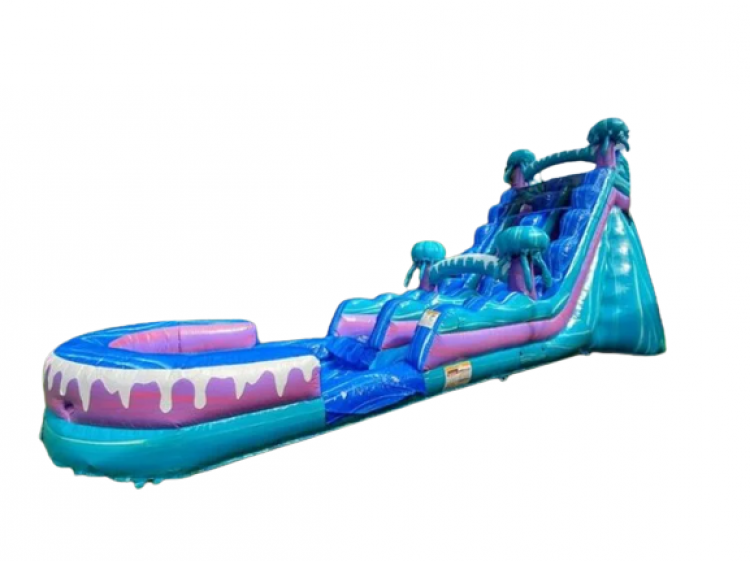 Jellyfish 19ft Waterslide
from $450.00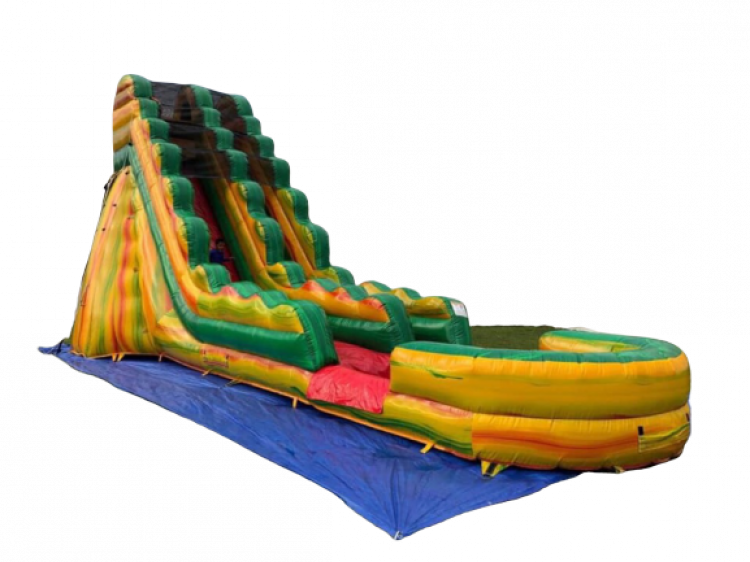 Fiesta 19ft Water Slide
from $425.00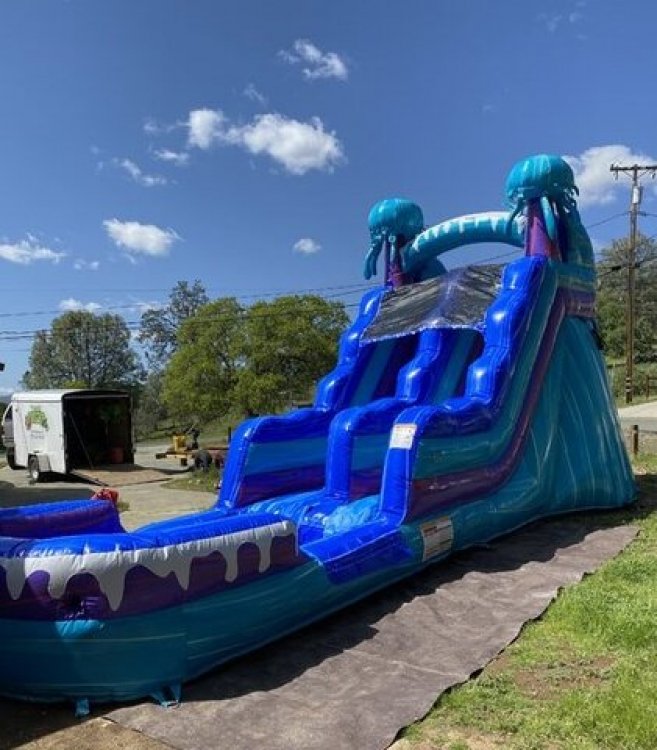 Jellyfish 15ft Waterslide
from $380.00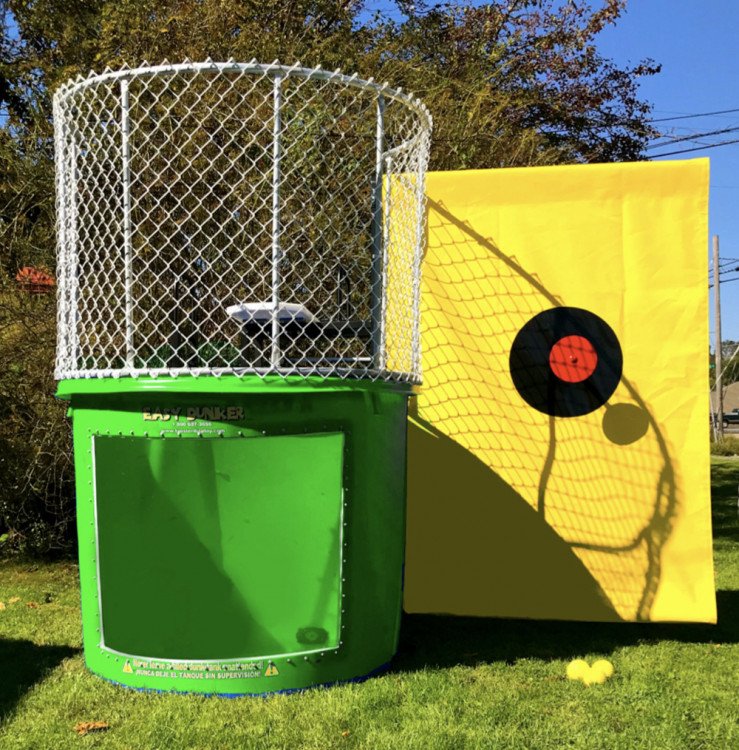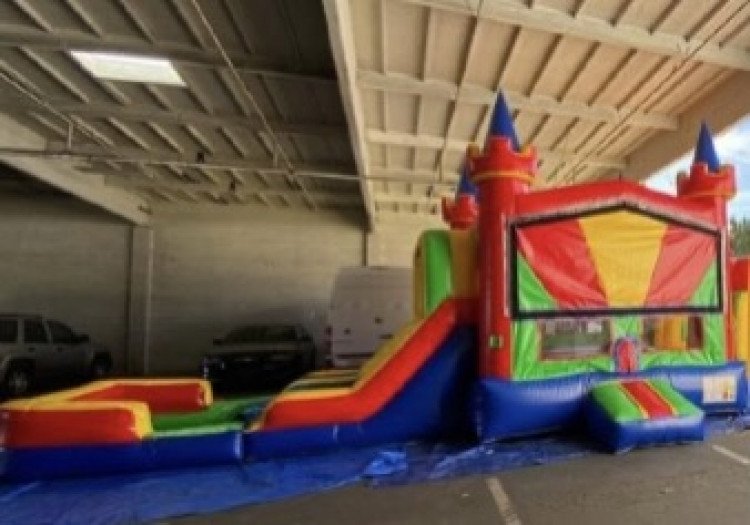 Multi Color Dual Lane Combo
from $360.00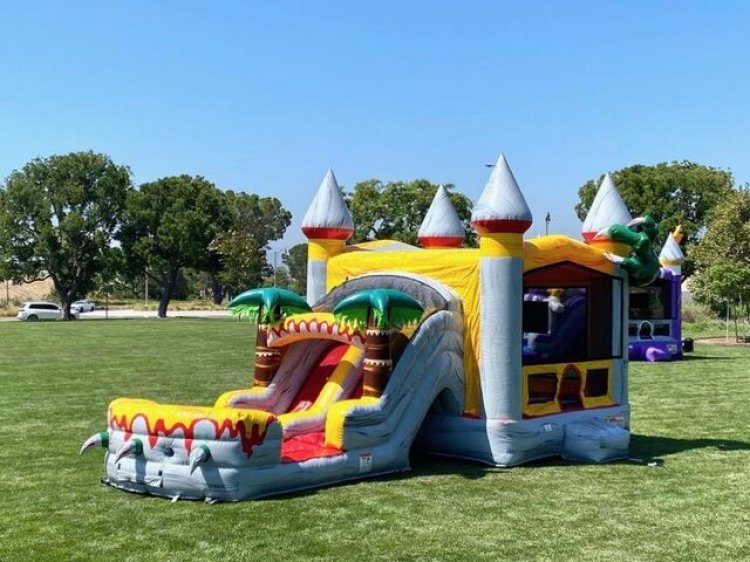 T-Rex Combo (Wet Only)
from $355.00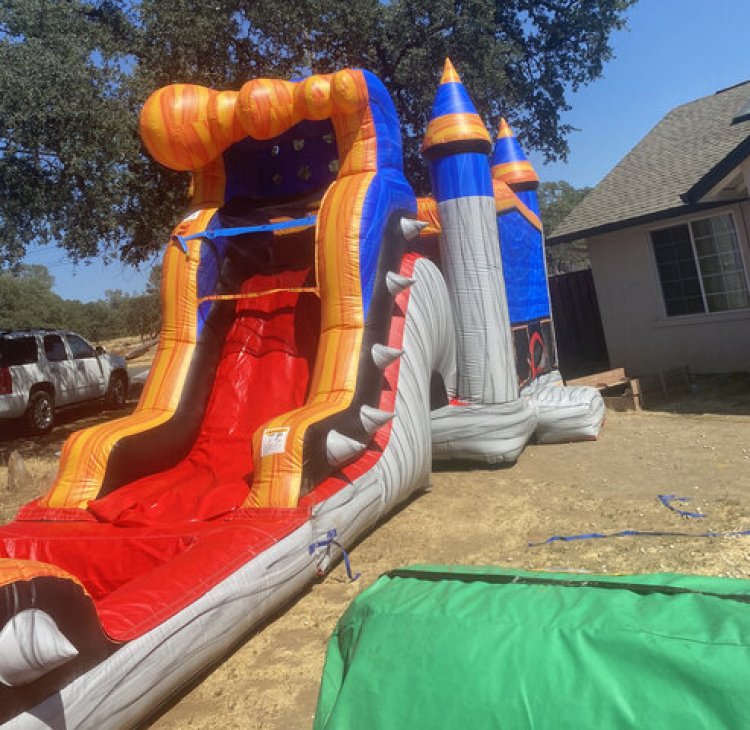 Rocker Titan Combo
from $330.00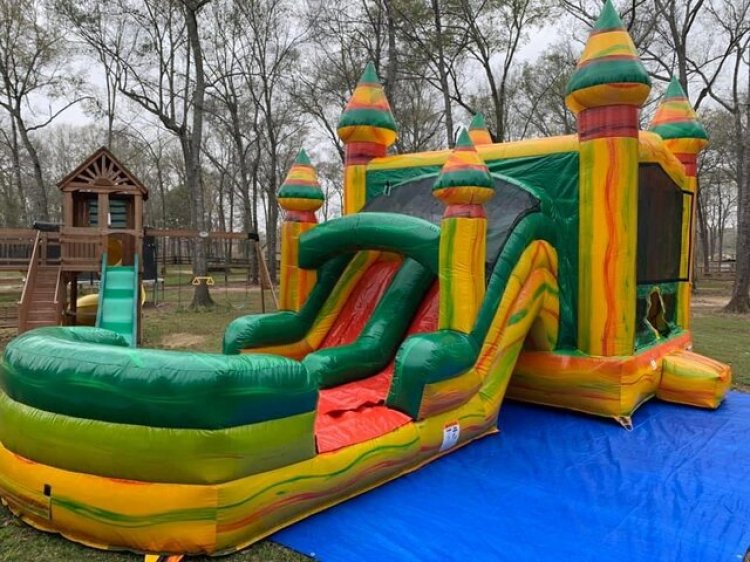 Fiesta Dual Lane Combo
from $310.00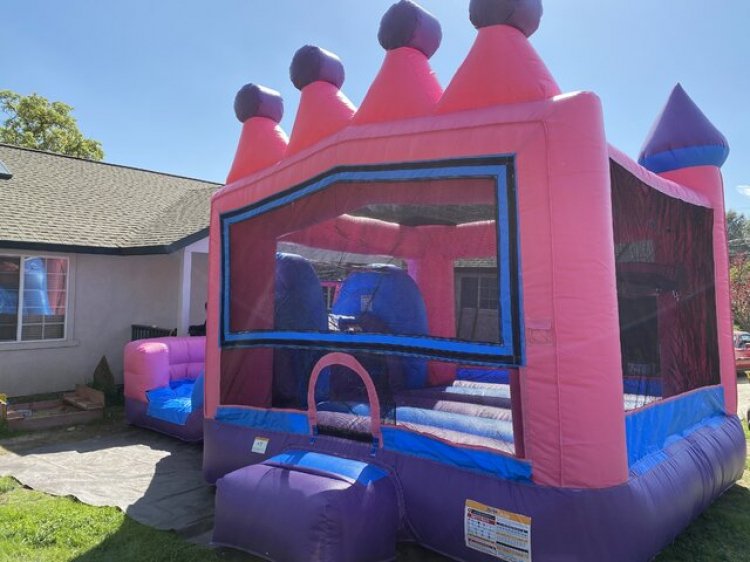 Princess Athletic Combo
from $310.00